Hello I'm Barb
I live a Life Wide Open. 
I Believe ~ " A Strong Connection to Self & Others creates a powerful, positive impact on our World." 
It begins with Courage and Collaborative Support. As well,  a desire to shift into a higher version of ourselves. Within this shift Possibility, Joy Clarity and Engagement become the Cornerstones to Live Extraordinarily.
I practise Daily. And I encourage those around me to do the same.
My passion lies in the Art and Science of Connection to Self & Others. It's an insatiable curiosity and fondness for  Human Being Anatomy. In all its dimensions. I appreciate how our brains transform thoughts and propel us to design the life we desire. How a connection to Self brings clarity. How our bodies can reach new levels of freedom in movement. And how high our Souls can Soar!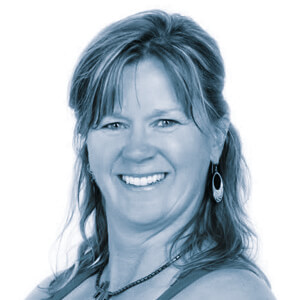 Interested in knowing more about me?
I am the first descendant of parents who moved to Canada. My father was a successful businessman; my mother, the heart of our home. Both had a keen love for the outdoors and an enthusiastic attitude and love for life. Adventures, family, curiosity and business were the norm for me. It's in my DNA.
I believe when relationships are based on commitment and trust, anything is possible. In the early 1980s, I was among the first women to complete a 140-mile back-country ski tour. We needed to trust ourselves, our guides and be committed to the journey. Because of this, our expedition was exciting as it was safe.
Trust. Commitment. Relationships. It works.
I am curious about how you nourish your Life.
Singing soprano in a well-established and loved community choir nourishes mine! Along with dance, music and doing anything outdoors!
I look forward to the possibility of a co-creative relationship with you. The one which empowers your Connection to Self and Others.
The one where you Live Extraordinarily.
I'll be there every step of the way!
Let's connect, engage or simply share a good belly laugh.
You can reach me here ~ Connect Now.
Credentials
Certified Neurotransformational Coach (CNTC)  ~  Be Above Leadership.
Certified Professional Co-Active Coach (CPCC) ~ Coaches Training Institute.

BEabove  Leadership Train the Trainer Licensee.   All group coaching/workshops/speaking events are facilitated through powerful, effective,

brain-friendly

tools. They are grounded in practical, irrefutable NeuroScience designed to propel companies forward in production and satisfaction.

 ~  BeAbove Leadership.
Fascial Stretch Therapy Level One ~ Stretch To Win
Bachelor of Physical Education, Bachelor of Early Childhood Education ~ University of Calgary.
Yoga Teacher 500 hour Teacher Training ~ Live Love Teach, Debbie Williamson, Baron Baptiste, AirYogalates.
Reiki Level One and Two ~ Andrea Thatcher.
AromaTouch® Technique ~ doTERRA Essential Oils.
Currently earning Certification Programs in Meditation, Crystal Practitioner, Music and Mantra ~ Life Mastery Business Academy LLC (Online Aloha) ~ Aromatherapy Certification with Essence of Thyme.